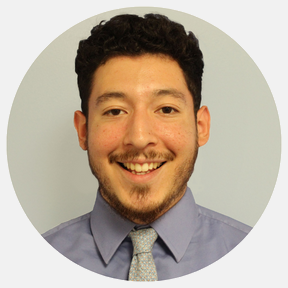 JOSÉ ABONCE
COMMUNITY ENGAGEMENT SPECIALIST
Based in Chicago, José is a Community Engagement Specialist for the Policing Project's Chicago Neighborhood Policing Initiative. José is charged with engaging community stakeholders across the city to establish community-based networks that will work alongside the Chicago Police Department. These networks co-create collaborative problem solving and inform how neighborhoods should be served by police.
Prior to joining the Policing Project, José served as Lead Organizer for Austin Coming Together (ACT). During his time at ACT, José mobilized Austin community stakeholders to participate in, create, and implement Austin's first ever Quality of Life Plan. The plan's unique level of engagement and initial success has been recognized by Metropolitan Planning Council's Burnham Award for Excellence in Planning (2019), The Chicago Community Trust Outstanding Community Plan Award (2020), and the American Planning Association-Illinois Opportunity & Empowerment Award (2020).
José holds a Bachelor of Arts in Urban Public Affairs and a Master in Urban Planning and Policy from the University of Illinois at Chicago.