Will the City Budget for Safer Communities Next Year?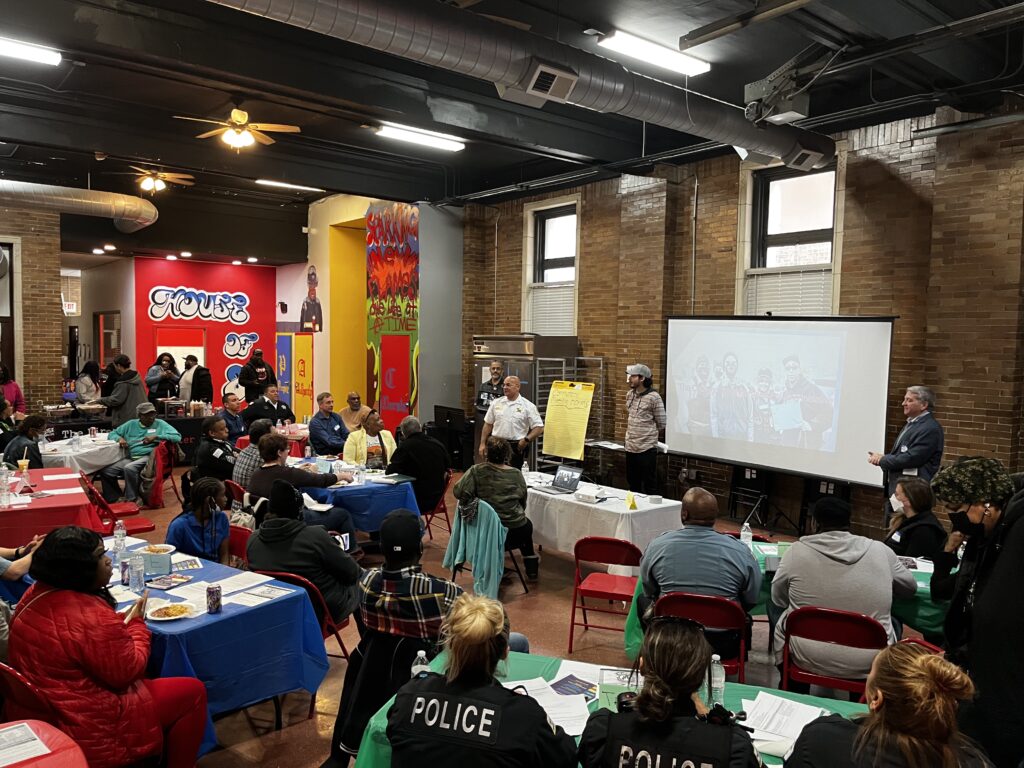 By Mecole Jordan-McBride
It is city budget season: the time when all city departments present and defend their budgets for the upcoming year.
For the Chicago Police Department, there is particular interest in two primary and interrelated priorities: public safety and community/police relationships. This week during the Chicago Police Department budget hearings held by both the Chicago City Council and the Community Commission for Public Safety and Accountability, CPD Superintendent David Brown expressed commitment to the implementation of the Chicago Neighborhood Policing Initiative as one of the department's core strategies for engaging community members and increasing public safety.
CNPI is a comprehensive approach to ensure that community voice is central in CPD's public safety strategy. This approach requires all officers to work in partnership with community members to create safer neighborhoods.
During the CCPSA special meeting on CPD's budget, Commissioner Anthony Driver commented on the positive response to CNPI from city alderman and CPD's goal of expanding CNPI through all 22 police districts by 2023. Commissioner Driver questioned CPD's capacity to support the staffing needs of CNPI across all CPD districts. A fair question, as fully implementing CNPI will require more beat officers in each district. However, the increase in patrol officers should equate to more officers walking the beat, addressing public safety concerns that are important the community members, and partnering with community leaders to implement community safety strategies.
This is ideal, because CNPI believes that every officer is a community police officer.
But the Chicago Police Department is only half of the story.
For CNPI to be effective citywide, it requires community participation. Chicagoans from all walks of life must come together as neighbors to create safer neighborhoods. We have to work together, in partnership with CPD, other Chicago city services and agencies, and other community partners to create the thriving communities we both want and deserve.
To learn more about how community members are working together and partnering with CPD in the current CNPI districts, please sign-up for our newsletter to be kept up to date.
You want to join the conversation in your district? Let us know.
You want to see what community leaders and CPD District Coordination Officers are doing? Follow us on social media here: Facebook, Twitter, Instagram.
Recent Posts
City Club Forum- From the Ground Up: The Importance of Community Policing within the Chicago Police Department
Corners' Research & Evaluation Report
City Club Forum- Chicago at a Crossroads: The Future of Community Policing
Our Statement Regarding The Killing of Tyre Nichols
A Safe Halloween was a Treat for All
Will the City Budget for Safer Communities Next Year?
Chicago Neighborhood Policing Initiative Joins Residents in "Positive Loitering" Events at Local Gas Stations
New Commission Gives Public a Stronger Voice in How They Are Policed